From February 4, 2020, to February 13, 2020, GoSDWAN formally passed the "SD-WAN Solution Test" and the "SD-WAN Service Standard Test" which was organized by the China Communications Standards Association SDN/NFV/AI Standards and Industry Promotion Committee (TC610), and obtain two authoritative certifications of "SD-WAN Ready: Core Link Solution" and "SD-WAN Ready: SASE Security". The technical standardization and professionalism of CNT SD-WAN business have been fully recognized by the committee.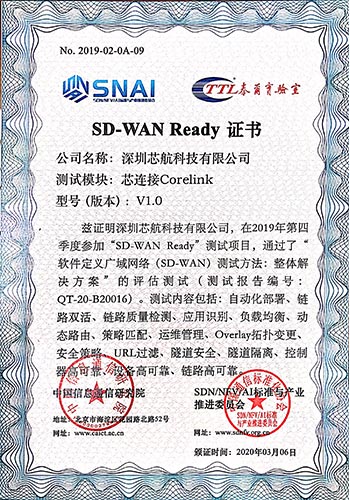 During the special period of the epidemic, enterprises across the country postpone the resumption of work and start the remote office mode. The traditional network mode has disadvantages in adapting to high-transmission, high-quality, and high-security networks application scenarios such as remote office and video conferencing. However, GoSDWAN successfully passed the "SD-WAN Ready" test during the epidemic period which verified the reliability and security of SD-WAN products. On the other hand, it also showed that the SD-WAN of CNT can maintain the high quality of rapid response, flexible deployment and efficient operation in response to emergencies.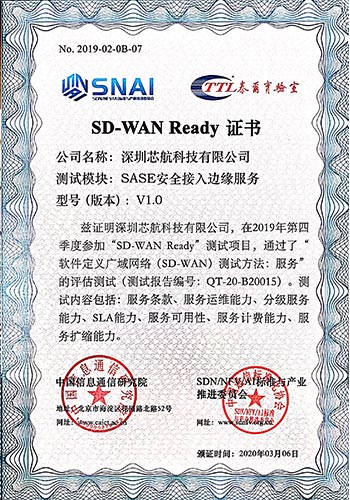 GoSDWAN is an innovative technology company focusing on sd wan china Technology, which is an intelligent connection service provider serving global enterprises. During the test, based on the current development level of the network service industry, the expert group conducted strict tests on the equipment performance, automatic deployment, link quality assurance, reliability, security protection and other aspects of GoSDWAN. Finally, GoSDWAN passed the test completely, which reflected the leading and universal applicability of SD-WAN products.